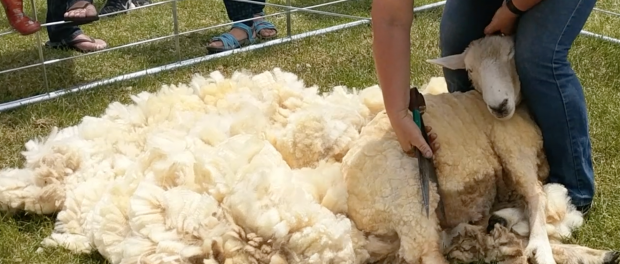 On our last trip to New Zealand (in 2011), we came away feeling that New Zealand is what the USA was in the 1950's. In a word "wholesome."
Six years later, although some Kiwis complain about pasture-land being developed into hardscape, foreigners buying real estate and driving up costs, and other problems stemming from New Zealand's growth and popularity as a place to live and invest, we still see this beautiful country as a modern-day Mayberry, the stable and idealistic world portrayed in the 1960's television series. Nothing shows that off better than the event we went to today in Kerikeri on the North Island, The Bay of Islands Pastoral & Industrial Show, which has been held every year since 1842 – 175 years!
The agricultural show is like a State Fair back in the USA, with livestock and equestrian events, delicious food, wine and beer booths (considerably healthier than the deep-fried everything you'll typically find at many American fairs), tractors, camping & fishing gear, and farm equipment, plants, insurance, investment info. and many offerings that support a farmer's life.
Some of my many favorite moments:
Cows
A little cow vocabulary. Did you know….
a "bovine" is cattle, male or female, young or old.
a "cow" is a female bovine that has given birth to at least one calf.
"cattle" refers to more than one bovine. they can be male or female.
a "calf" is a young cow (male or female), usually less than a year old. After that, they become a yearling.
a "heifer" is a female cow that has never given birth to a calf
a "steer" is a castrated male bovine.
a "bull" is an intact (not castrated) male bovine.
Speaking of bulls….
The winner of the Bull competition was Hercules, a 1,600 kg bull from Willowcreek Farms where Karen Woolley and her father Dave Pacey raise Saler cattle.  Their Saler bulls are New Zealand famous. These bulls are enormous, but seem to be quite docile, at least under their supervision.
Dave is a true bull whisperer; you see him talking to the biggest bull as he leads him calmly around the ring. Dave is living with bone cancer and raising Salers is a passion project that gives him joie de vivre.
The cow competition was much larger than the bull competition in number of entries (not size of the animals). The cows came in many varieties and sizes. What they all had in common however were very large udders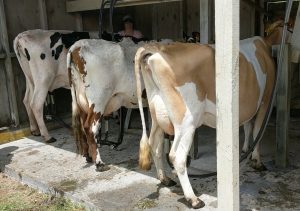 .
I asked a rancher how often the cows were milked and he said twice a day. On show day, by 1 in the afternoon they hadn't been milked yet and they were so overfull they were leaking milk. The rancher said they had been milked late last night and would be milked as soon as the competition was over. The milking shed was close by and an endless stream of cows got plugged in, which must have been a great relief to them.
Sheep
Sheep are shorn once a year so the bushy coat on the "before" sheep has been growing for 12 months. In this sheep sheering demonstration, the shearing is being done with large, flat shears manually, the old-fashioned way. They say this method allows the sheep's wool to grow out better the following year because of the way it leaves the uncut portion of coat on the sheep. I'll take their word for it!


The sheep in Bay of Islands on NZ's North Island get shorn about now (November), as summer approaches.
In the South Island where it's colder, the sheep will not yet have had their babies, nor will they have been shorn yet. They still need their winter coat to stay warm.
Horses
T
his equestrian competitions included many events over two days. There were events for many types of regular horses and also for mini horses.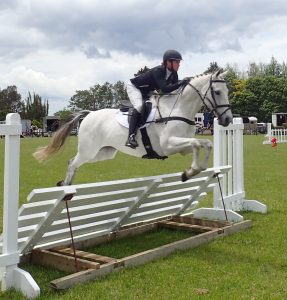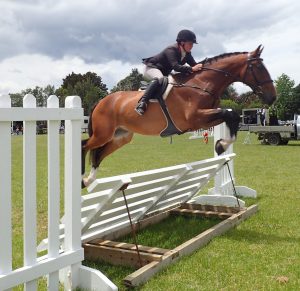 Food
What would a fair be without an abundance of local foods. In the case of this fair, the food was in many cases restaurant quality because the local restaurants came and set up booths at the fair. The "deep-fried butter" and other greasy fair foods that have become the norm at American state fairs were nowhere to be found. The emphasis here was on organic locally-sourced foods. I came home with honey, specialty condiments of exceptional quality, organic kombucha and the like – a treasure trove of healthful goodness.
Wine and Craft Beer
There were also local beers and wines worth trying. I had never tasted Pinot Gris before. I did a taste comparison with Chardonnay and Sauvignon Blanc and chose the Pinot Gris. It is very popular in the Bay of Islands area.
Friends