Demand Plastic-Free Packaging When You Shop – Help Our Ocean Environment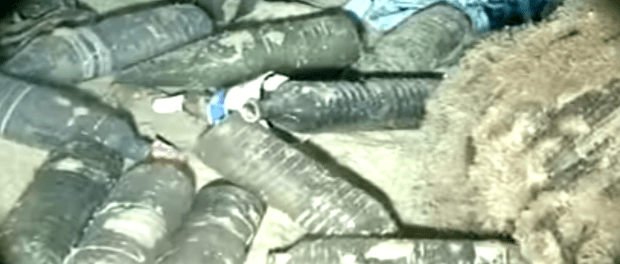 "The greatest threat to our planet is the belief that someone else will save it." Robert Swan
Let's change the world's attitude toward plastic! Almost half of plastics are used just once and then thrown away. When we were provisioning for our latest Atlantic crossing in Europe, it was horrifying how much plastic packaging came wrapped unnecessarily around food we bought. We removed most of it anyway to stow everything away as tightly as we could for the passage.
Tons of those plastics are dumped into our oceans and we've seen their devastating effect as we've been sailing the world. It's discouraging how few places recycle and even worse when we see the recycling containers end up in the same garbage pile as disposable and kitchen waste.
Plastic pollution is a global issue that impacts our ocean, our health and our well-being. It takes us as consumers demanding less plastics in our daily lives to stem the tide of how much plastic is ending up in the ocean – and in the digestive tracks of fragile sea creatures.
Plastic Oceans helps raise awareness about the effects of our disposable lifestyle. They've made a movie called "A Plastic Ocean" which comes out January 17th (1/17/17). It looks good. We're going to watch it and we hope you do too.

One reason we're such fans of Amazon, in addition to the convenience, is its "frustration-free" packaging. Ask for it! It doesn't cost any more and is recyclable, comes without excess packaging materials such as hard plastic clamshell casings, plastic bindings, and wire ties. It's designed to be opened without the use of a box cutter or knife and will protect your product just as well as traditional packaging. In addition to making products easier to open, Frustration-Free Packaging is more environmentally friendly since it requires less packaging material and uses 100% recyclable cardboard. The product itself is exactly the same-Amazon has just streamlined the packaging. Products with Frustration-Free Packaging can frequently be shipped in their own boxes, without an additional shipping box. To learn more, visit www.amazon.com/packaging or here https://www.amazon.com/gp/help/customer/display.html?nodeId=578084 for more info on their environmental policies and work.
Amazon is working with manufacturers to eliminate those irritating acrylic plastic cases and instead package products in boxes that can take a mailing label directly. The result for Amazon will be lower handling and packaging costs. The result for customers will be a more pleasing product experience. And the result for the environment will be less packaging waste.